Order page for cloud providers – Order System with OnApp integration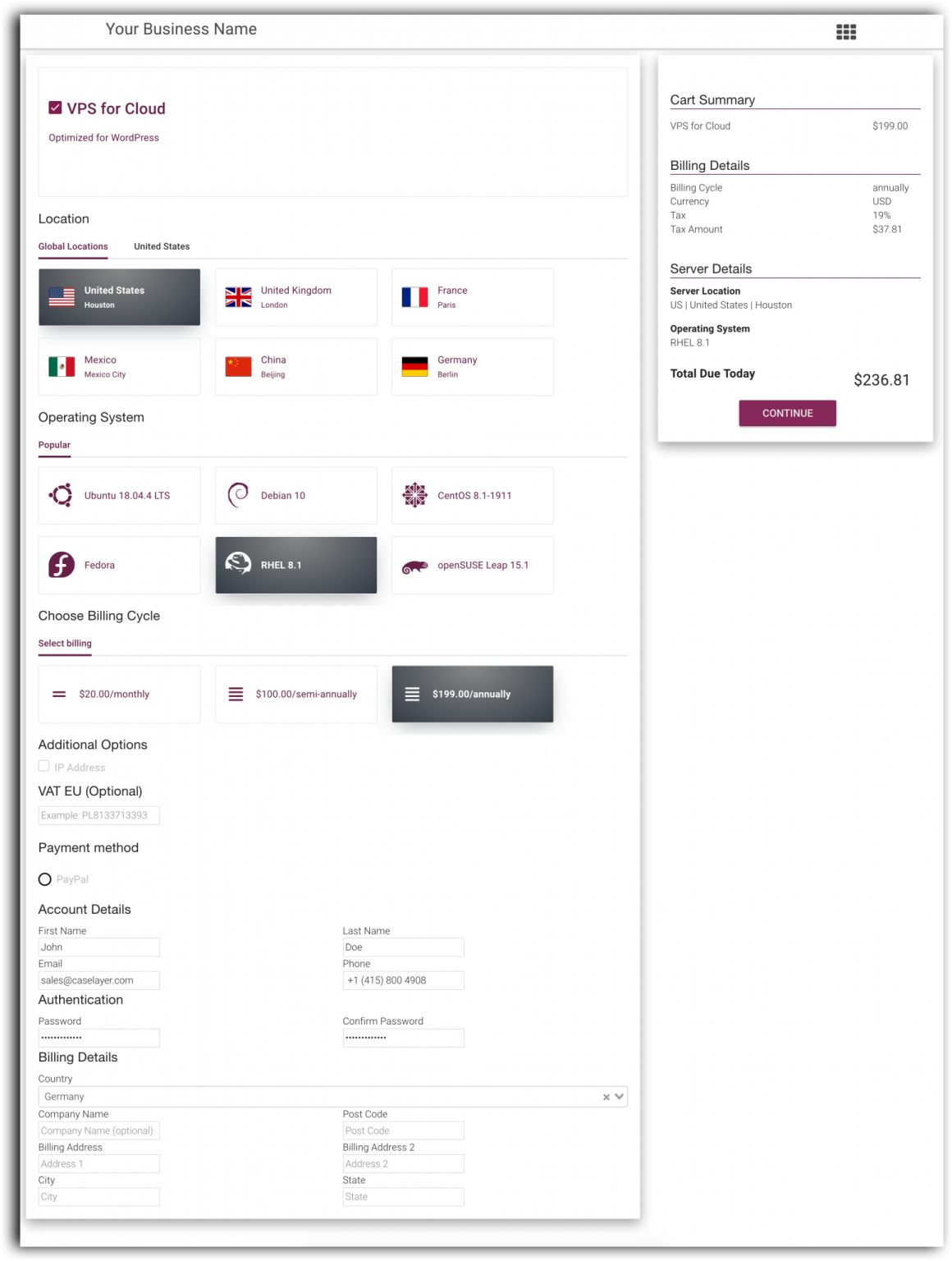 PRODUCT INSTALATION REQUIRMENTS
Order Page offered by CaseLayer is dedicated to cloud providers and their customers. Thanks to an innovative order form, choosing the right server is extremely fast and easy – it takes less than a minute. All the parameters needed to order a suitable VPS are placed on a single page, without having to switch between pages. This way, the buyer has unlimited possibilities to make sure that the selected server properties are appropriate throughout the ordering process. When modifying individual checkboxes, only the one that is subject to modification is changed, the others remain unchanged.
A customer ordering a server can specify a wide range of server parameters, including:
VPS providers can add and remove servers, change their parameters, and adjust checkboxes to suit their customers' needs.
The fields for the data needed to complete the server ordering process are located on the same page as the VPS details. The buyer has an unlimited preview of the selected parameters and the data entered. Automatic validation of data needed to create an individual customer account and data regarding payment details enables the buyer to avoid errors when placing an order, while also streamlining the ordering process and increasing its convenience.
The integration scenario the Exposition with OnApp
Step 1: After placing an order using the Exposition, the system returns data in the JSON format, which can later be used in the other billing systems.

Step 2: OnApp after receiving JSON data from the Exposition, can set up the cloud server with the preconfigured specification.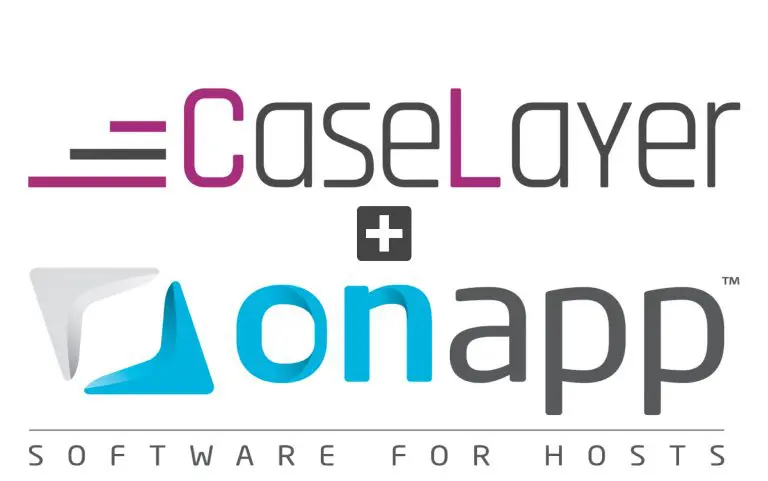 A customer ordering a server will quickly choose its location. You can choose from different location categories. Cloud providers may add their own variants.
A customer ordering a server will choose the operating system from among offered by cloud providers. Operating Systems can be selected by popularity or system bit architecture. The cloud provider can enter its selection categories.

Choosing a billing cycle is extremely important. The billing cycle is described simply and clearly. You can choose the billing frequency and currency. Payments can be made monthly, quarterly, or annually and be expressed in multi-currency.
If you are an EU company, you can enter your VAT number and verify its correctness by searching for your VAT number directly on the VIES website. Every company trading within the EU must have an EU VAT number.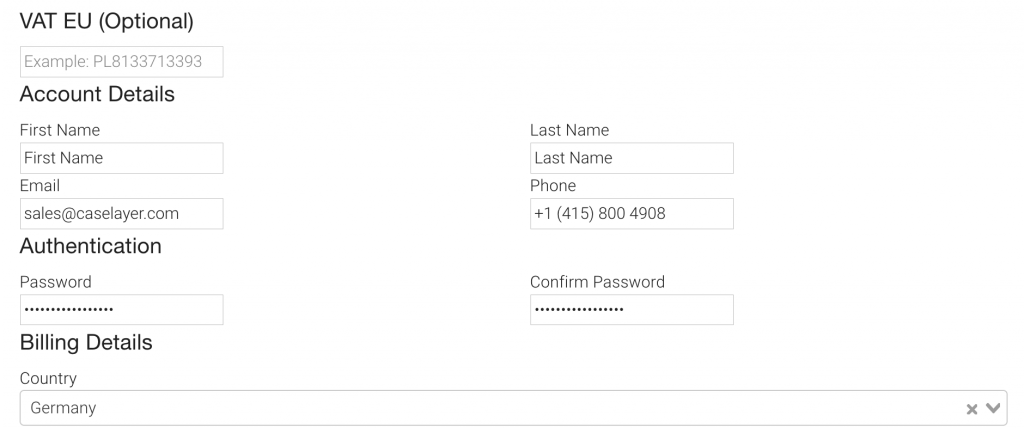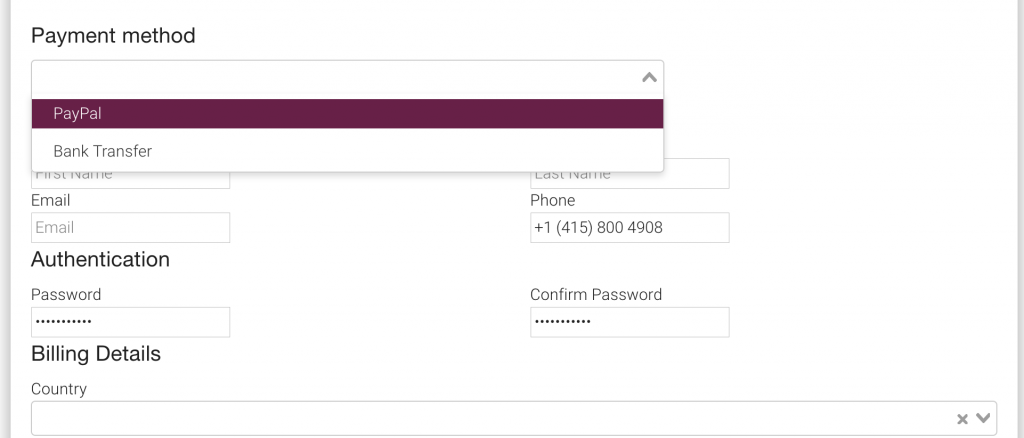 The customer ordering a server can choose the payment method. The Exposition offers two payment methods:
via PayPal
via bank transfer
The Exposition has full integration with PayPal.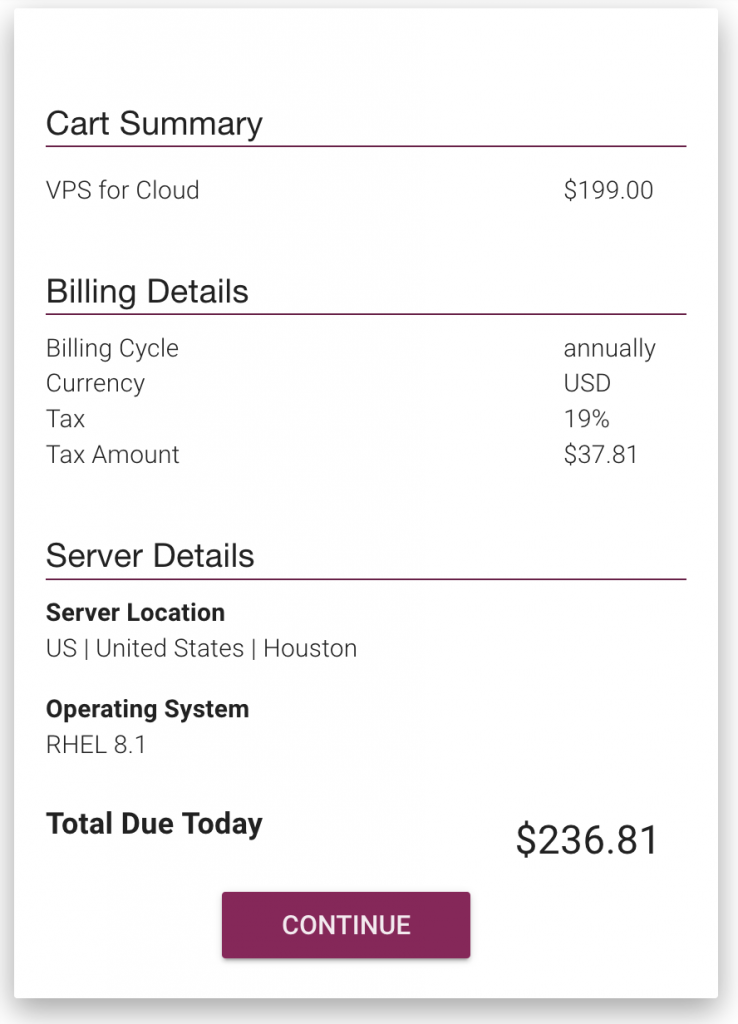 The most important part of the Exposition. It is a summary of the entire order along with the total amount to be paid. The Summary Cart includes the name of the selected plan, billing details, i.e. billing cycle, currency, tax rate, tax amount, server details, and the total due price.